OVNI 445
The full experience
On the blue water cruising boat market, the OVNI 445 is the best expression of the ALUBAT shipyard's manufacturing quality and of the progress in naval architecture: more performance, more elegance and more comfort, and still a 100% aluminium centreboarder.

Well-canvassed and stiff, with a long waterline length, the OVNI 445 designed by Marc Lombard boasts very good performance in light airs and incomparable comfort in choppier seas.
Your OVNI 445 will adapt to the voyages you have imagined…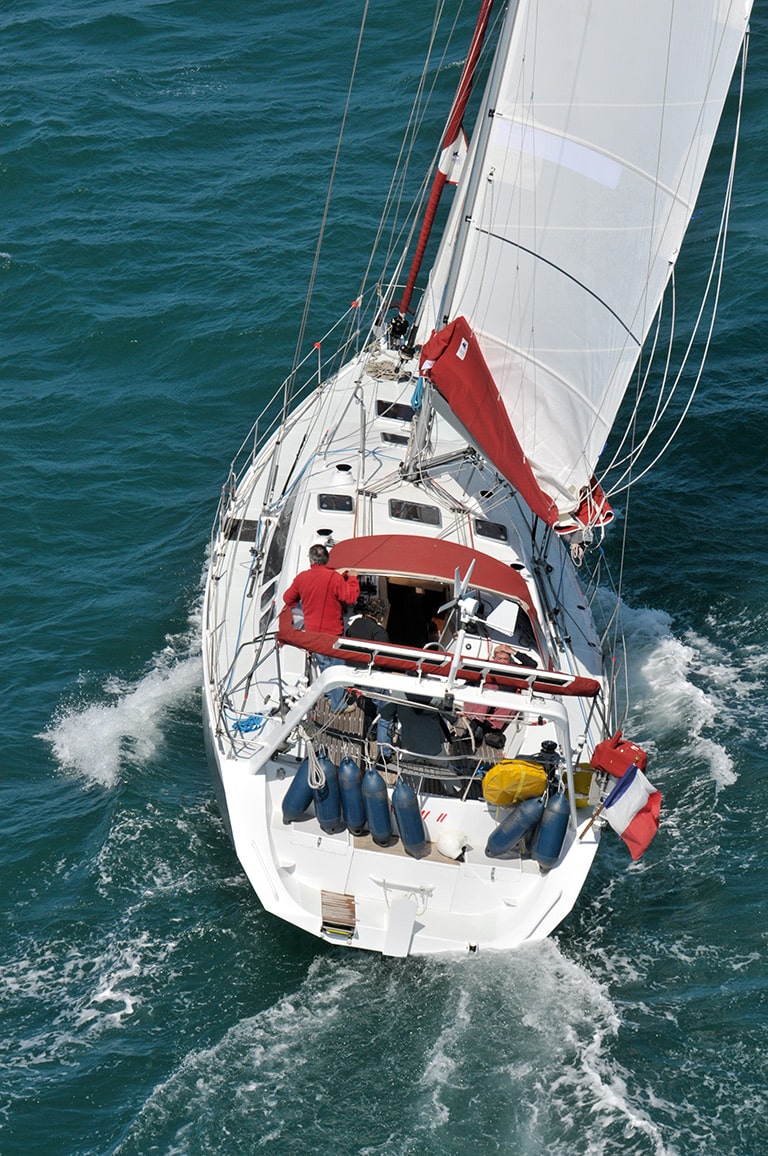 With its modern lines, the elegance of the OVNI 445 is undeniable. The fittings in light oak and the large glazed areas highlight the boat's large volumes. The OVNI 445 is a blue water cruising boat by nature, with very large storage space and a technical area that is very accessible for easy maintenance.
Information
Architect : Marc LOMBARD
Length overall : 13.80 m
Hull length : 13.40 m
Length at waterline : 12.70 m
Maximum beam : 4.29 m
Draught with centreboard up : 2.99 m
Draught centreboard down : 1.05 m
Displacement : 10,600 kg
Ballast weight : 3,300 kg
Water tanks : 2 x 275 l
Fuel tanks : 2 x 250 l
Upwind sail area : 96 sqm
Mainsail : 43.5 sqm
Genoa : 52.5 sqm
Staysail : 20 sqm
CE Category : A
Are you interested in this model ?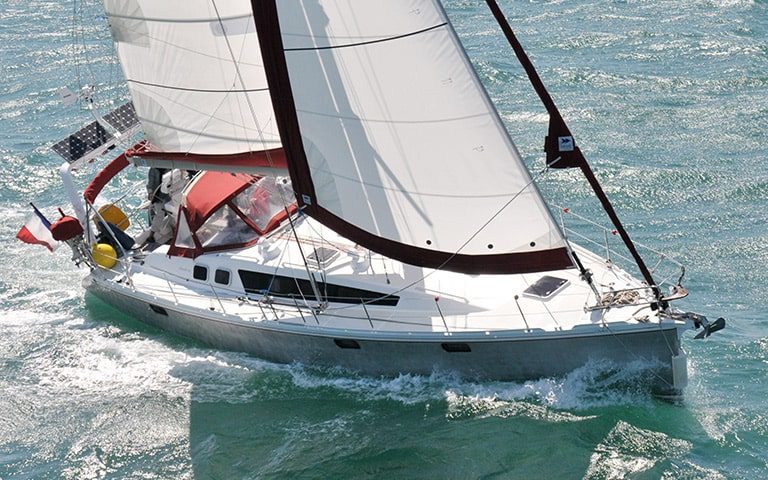 Do you want a quote, a study or a simple request for information ?
Alubat Chantier naval
42, Avenue Louis Breguet
ZI Les Plesses
85180 Les Sables d'Olonne
France
+33 (0)2 51 21 08 02
Travel books – OVNI 445