CIGALE 18
The absolute experience
The new CIGALE 18, a fast blue-water fin keel boat, benefits from all of ALUBAT's expertise.
This 100% aluminium sailing boat, designed by Marc Lombard, includes all the qualities of the first version while offering 2 metres of additional space and power. The dimensions, 18.24m x 5.18m and the aft panoramic saloon provide an even greater comfort, much appreciated while sailing
It is available in 3 or 4 cabin version and in a lifting keel version.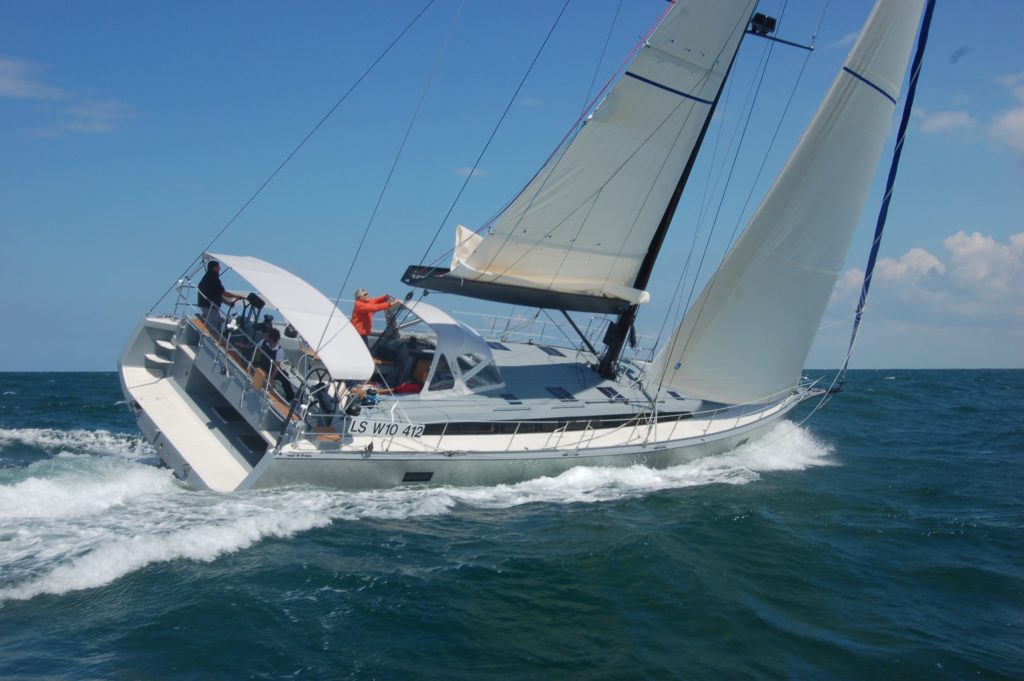 With its refined lines and its modern interior design, the new CIGALE 18 definitely represents a new generation of fast fin keel boats dedicated to blue water sailing and oceanic travels.
It is equipped with a carbon bow sprit & mast, twin rudders and a 245sqm gennaker. As with the new CIGALE 16, the deck is flush and completely clear.
It was designed to be distinguished and elegant.
Finally, the fact that the thickness of the aluminium will not change even when the boat is bigger, the new CIGALE 18 has an even more performance weight/length ratio.
Information
Architect : Marc LOMBARD
Twin rudders : yes
Rudderstocks and rudders in aluminium : yes
Length overall : 18.24 m
Length at waterline : 17.42 m
Maximum beam : 5.18 m
Draught : 2.85 m
Air draught : 26.46 m
Light displacement : 15,500 kg
Ballast weight : 5 tons
Water tanks : 2 x 230 l
Fuel tanks : 2 x 275 l
Upwind sail area : 155 m2
Mainsail : 84 m2
Genoa : 86 m2
Staysail : 50 m2
Spi : 220 m2
Gennaker : 135 m2
CE Category : A
Are you interested in this model ?
Do you want a quote, a study or a simple request for information ?
Alubat Chantier naval
42, Avenue Louis Breguet
ZI Les Plesses
85180 Les Sables d'Olonne
France
+33 (0)2 51 21 08 02
Travel Books – CIGALE 18
Soyez les premiers à partager avec nous vos aventures en Cigale 18, en nous communiquant un lien vers votre blog ou votre site !