CIGALE 16
The absolute experience
Everything is new on this CIGALE 16, everything but the concept and the name of course.
When you say "CIGALE" to a blue water sailing lover, it echoes in their ear like a familiar legendary name. But the brand new CIGALE 16 is everything but an extrapolation of known recipes, it is indeed a new concept of fast cruiser, comfortable and elegant.
In this project developed with Marc Lombard, ALUBAT has decided to combine both the progress accomplished in naval architecture and the technical improvement of our shipyard.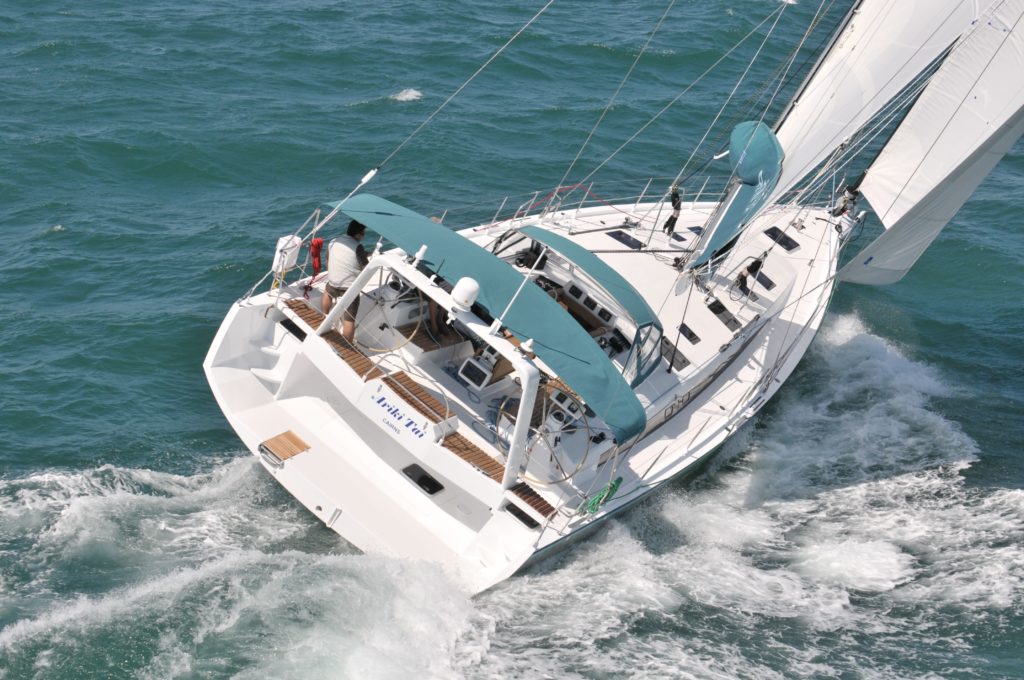 As a result, we designed a more reliable, more elegant and more comfortable CIGALE 16. 100% new, 100% aluminium, 100% CIGALE. Pure lines and a completely clear deck.
The 100% aluminium construction quality of ALUBAT and the unequalled experience of our metalwork team have been dedicated to create this beautiful unit that is the new CIGALE 16: Flush deck hatches, halyard passage under the deck, coaming plexiglas recessed under the coachroof coaming. Everything was deeply thought-out to give exceptional lines to this new CIGALE 16 by Marc Lombard.
The deck layout highlights the fact that aluminium can also be elegant: rounded shapes, integrated halyard routing and flush portholes represent the main characteristics. Easy to sail short-handed, being able to handle the sails from the rear of the cockpit gives more space for living onboard.
A fully-inflated dinghy can be stored on the large quarter deck which becomes an unrivalled sunbathing place at anchor.
The hard chine hull of the CIGALE 16 gives more stability and more power, allowing the boat to have larger sails.
The slimmer appendages, keel and twin rudders designed by Marc Lombard make the most of this superb hull.
It is possible for a small crew to tap into the full potential of the boat because of the simple and functional deck layout.

With a very modern hard-chine hull, the CIGALE 16 has all elements to be an exceptionally fast sailing cruiser on all points of sail in all conditions: The powerful hull is designed with maximum waterline, reduced wetted surface and light displacement for speed, upwind as well as long planing in the trade winds.
The sleek and taller rig, with the mast set further aft, includes a staysail and provides significant power in any conditions while remaining easy to handle. Comfort – the deeper and larger cockpit, whether equipped with single or optional twin helm, allows a short-handed crew to manage the boat easily and safely.
Easy access to the large sugarscoop is provided on both sides without having to step over the rail. Likewise, the space around the wheel is clear, ensuring everyone's comfort on board.
True to the CIGALE tradition, the new CIGALE 16 proposes to the crew a beautiful aft saloon that will certainly witness some memorable evenings with an amazing view through the bathing platform portholes just above the water line. The CIGALE 16 can be built in a 3 or 4-cabin version.
The light oak interior layout in a refined style underlines the modernity of the concept and the quality of this Marc Lombard design.
The interior remains true to the CIGALE design, so popular among our CIGALE owners who are living on board and blue water sailing. A vast saloon with a side and back view over the sea, centred galley and chart table, forward cabins, omnipresent light, carefully-designed ventilation, all make the new CIGALE 16 a boat custom-made for fast cruising or voyaging in the greatest comfort.
With the two helm stations as an option, or just with one, on all points of sail and in every anchorage, you will benefit from the qualities of this new CIGALE 16: efficient, easy and safe under all circumstances.
Information
Architect : Marc LOMBARD
Length overall : 16.57 m
Hull length : 15.99 m
Length at waterline : 15.90 m
Maximum beam : 4.79 m
Draft : 2.46 m
Air draft : 23.58 m
Light displacement : 11.5 T
Keel weight : 3.3 T
Maximum displacement : 14.00 T
Upwind sail area : 142.1 m2
Mainsail : 69.5 m2
Genoa : 72.6 m2
Staysail : 36 m2
Gennaker : 135 m2
Spinnaker : 205 m2
Water tanks : 600 l
Fuel tanks : 400 l
Engine : 55 hp
CE Category : A
Are you interested in this model ?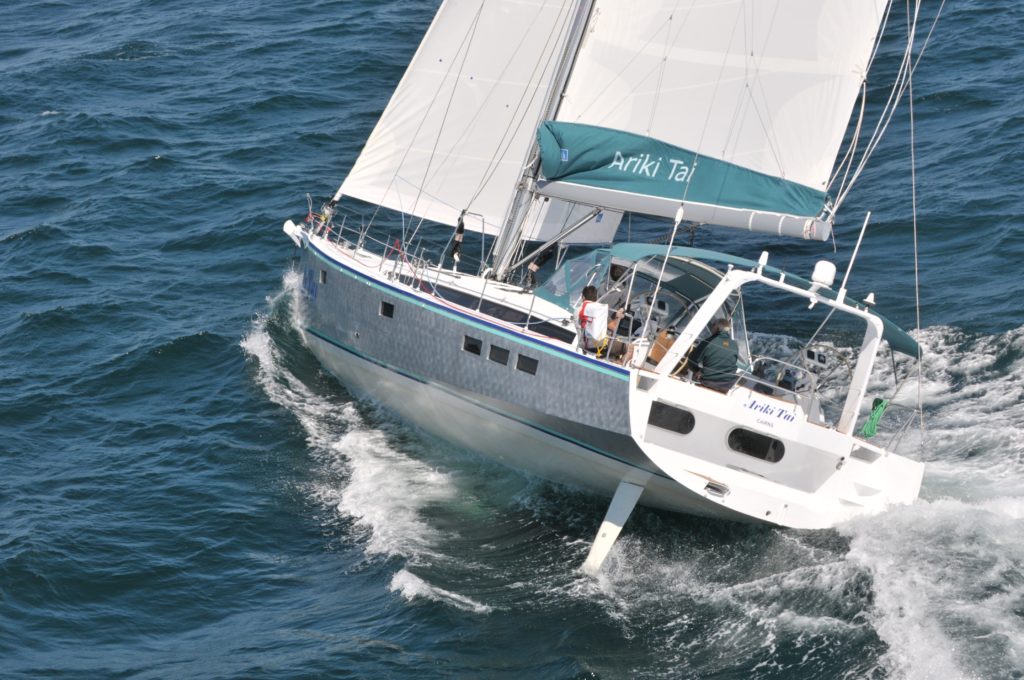 Do you want a quote, a study or a simple request for information ?
Alubat Chantier naval
42, Avenue Louis Breguet
ZI Les Plesses
85180 Les Sables d'Olonne
France
+33 (0)2 51 21 08 02
Travel books – CIGALE 16